Atlanta Law Libraries Association Institute 2021:
Preserving Mental Health in the Workplace
May 11 @ 12:00 pm

-

6:00 pm
Mental health is a hot topic in the American workplace, and particularly in legal and library settings. According to the Centers for Disease Control and Prevention (CDC), "poor mental health and stress can negatively affect job performance and productivity, engagement with one's work, communication with coworkers, and physical capability and functioning" (CDC, April 2019). Poor mental health can lead to further diagnoses for mental illness such as depression and anxiety. This often contributes to high rates of disability and unemployment, especially if left untreated. Together, we can identify practical implementations of our work culture that can reduce the potential for poor mental health and its harmful effects before it is too late.
The Atlanta Law Libraries Association invites you to join our esteemed keynote speaker, retired Virginia circuit court Judge Martin Clark, aas he discusses the methods he used to balance his careers as a full-time judge and a bestselling novelist in order to maintain good mental health and stability against the rigorous work demands and deadlines, while still protecting his personal life boundaries.
In addition, the Institute will feature two other educational sessions. One will feature professional master facilitators, NextProgression by T.E.A.M. Outlaw's G.B. and Kandy Outlaw, to lead us in a special session with training exercises on using leadership and culture skills to prevent burnout. The other will be by the University of Georgia Law Library's Associate Director for Instruction and Access Services, Heather Simmons, providing valuable tools and resources in assisting persons struggling with mental health.
Finally, the Institute will conclude with a brief business meeting for Atlanta Law Libraries Association members followed by a virtual happy hour/networking session for all attendees.
Attendees will acquire a complete overview of the importance of mental health for not only themselves, but also for their colleagues and the people they serve. Attendees will be readily equipped with coping strategies to manage mental health and stress levels and encourage self-care and continued productivity in a positive employee-centric work environment.
This program is made possible by a grant from the AALL/Bloomberg Law Continuing Education Grants Program.
Registration
https://forms.gle/cc49iKmbsJQRFVoFA
We're happy to announce that this year's Institute will be provided free of charge and that it will be presented virtually via Zoom. A Zoom link will be sent to your registered e-mail address upon completion.
---
AGENDA
12 p.m. – 1 p.m. – Keynote Speaker: Martin Clark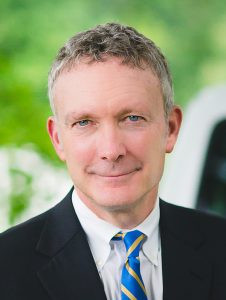 Martin Clark has received many accolades and recognition for his legal fiction works. Clark's third novel, The Legal Limit was a Washington Post Best Book of the Year for 2008 and the winner of the Library of Virginia's People's Choice Award for fiction in October 2009.
The Jezebel Remedy was chosen as a Boston Globe Best Book for 2015, a number one best seller in Amazon's Fiction and Literature category and earned Clark a second Library of Virginia People's Choice Award for fiction.
The New York Times called The Substitution Order, Clark's latest novel released in July 2019, "a great legal thriller" and selected it as an Editors' Choice. In its review, The Washington Times confirmed that Clark is "often acclaimed as the country's best writer of legal thrillers."
Clark is a graduate of Davison College and the University of Virginia School of Law.
1:15 p.m. – 2:30 p.m. – Self-Care: Taking Care of Others by Taking Care of You, Heather Simmons
Law Librarianship is a service profession, and it can be emotionally exhausting. Our patrons experience high levels of stress, which transfer to us.  Whether law students and faculty, attorneys, judges, or the general public their crises often become our emergencies. After a brief overview of Mental Health First Aid, we will take a deep dive into the importance of self-care. In this interactive session we will discuss detailed and specific suggestions on how to prioritize self-care and find ways to bring more of it into our busy lives.
2:45 p.m. – 4 p.m. – NextProgression by T.E.A.M. Outlaw  
NextProgression defined is that state of mind with a Clear Vision of the Future and a keen F.O.C.U.S. in the Present.  In this session, T.E.A.M Outlaw will present an enlightening and engaging message on the connection of one's purpose and priorities to achieve fulfillment and success.   Learn about the G.A.M.E of L.I.F.E in 4 Quarters and identify the factors you can use to shape the narrative to determine What's Important Now.  If you find yourself intrigued by the acronyms, take notes to discover their meaning and plant the S.E.E.Ds to nurture The Whole You. 
4:15 p.m. – 4:45 p.m. 
ALLA May Business Meeting
4:45 p.m. – 6 p.m. 
Virtual Happy Hour